Via Scoop.it – Analytics Lover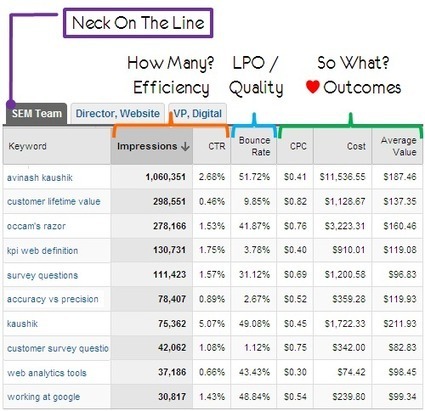 Custom reports help identify actionable insights quickly. These 3 analytics reports measure Page, Visitor Acquisition & Paid Search Performance analysis. Download them now!
I must forewarn you that my hidden agenda is also to expose to you metrics you might not be using, views of data that you might be ignoring, best practices that are of value and teach you how to fish. Consider yourself fully forewarned!